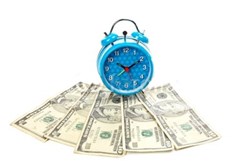 The techniques are low-cost and provide clinicians with an opportunity to win patients with their expertise, along with their warm and sincere demeanor.
Denville, NJ (PRWEB) October 30, 2013
"It is very important to market your clinic but it doesn't have to be a costly process," said Chhoda. "Some of the most effective physical therapy marketing methods are simple, low-cost and rely on a combination of techniques designed to place your name in the public eye."
He said his marketing techniques speak directly to patients. They can be used individually or in any combination. The methods can be used by those just launching their own practice and by practitioners with established clinics.
Chhoda's marketing methods utilize multiple means, from social media to incentives. He said it's critical that clinicians keep in mind that they must demonstrate to clients how the practice can help them.

Use social media and blogs to increase visibility and connect with potential patients;
Always have customer appreciation days. These are opportunities to present clients with small tokens of appreciation, such as key chains imprinted with the clinic's name and phone number;
Provide patient newsletters – in print form or online to showcase a practice's services and specialties;
Print and recorded media, write a book or record a CD/DVD about the clinic's services and the benefits of physical therapy services;
Use local media to write a column for the local newspaper, and submit press releases to announce new services, products and staff members. Make the clinic's expertise available to TV and radio stations.
Consistently contacting patients that can be done through a personal note by mail, an email, or text or voice message to inquire about a patient's health or offer an incentive for return visits.
Speak and give presentations at local groups and organizations on preventing accidents, the importance of exercise or how physical therapy can help the individual;
Chhoda's new marketing tips are designed to attract new patients, can be integrated with an EMR system and can keep established clients coming back for their physical therapy needs. The techniques are low-cost and provide clinicians with an opportunity to win patients with their expertise, along with their warm and sincere demeanor.
Chhoda's office can be reached by phone at 201-535-4475. For more information, visit the website at http://www.emrnews.com.
About Nitin Chhoda
Nitin Chhoda PT, DPT is a licensed physical therapist, a certified strength and conditioning specialist and an entrepreneur. He is the author of "Physical Therapy Marketing For The New Economy" and "Marketing for Physical Therapy Clinics" and is a prolific speaker, writer and creator of products and systems to streamline medical billing and coding, electronic medical records, health care practice management and marketing to increase referrals. He has been featured in numerous industry magazines, major radio and broadcast media, and is the founder of Referral Ignition training systems and the annual Private Practice Summit. Chhoda speaks extensively throughout the U.S., Canada and Asia. He is also the creator of the Therapy Newsletter and Clinical Contact, both web-based services to help private practices improve communication with patients, delivery better quality of care and boost patient retention.