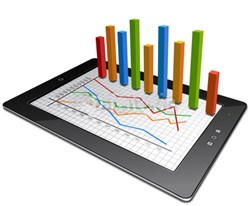 EMRs provide an efficient and effective vehicle for communicating electronically with the government-backed health programs and clearinghouses.
Denville, NJ (PRWEB) November 23, 2013
"Some procedures can be unbundled to provide practitioners with additional income. But billers must be careful to work within accepted medical billing and coding practices. Unbundling procedures can't be used indiscriminately just to create more income," said Chhoda.
Medical practitioners and billers must comply with HIPAA regulations regarding the transmission of patient information. The Affordable Health Care Act mandates the implementation of EMR software that transmits data electronically, and billers must employ national coding guidelines. Electronic medical records help clinicians and billers meet the demands of multiple agencies responsible for issuing reimbursements.
Billers must work within the National Correct Coding Initiative (NCCI) edits for an honest, ethical and accurate accounting of costs clinicians are entitled to recoup. To be in compliance, billers are tasked with reporting extra work that requires additional effort that exceeds what's typically expected.
Chhoda said that NCCI edits were designed to control improper coding practices and prevent clinicians from claiming reimbursements to which they weren't entitled. EMRs are instrumental in preventing incorrect coding. He noted that an integrated EMR system can detect and identify potential errors, from simple mistakes to inappropriate coding.
NCCI edits make provision under the Affordable Health Care Act for practitioners to implement systems that are compatible with Medicaid and Medicare. EMRs provide an efficient and effective vehicle for communicating electronically with the government-backed health programs and clearinghouses. An EMR meets compliance regulations and HIPAA mandated security for the transmission of health information.
Chhoda added that a reimbursement claim that's completed with an EMR such as physical therapy software system is more likely to be a clean claim that passes through the scrubbing process at a clearinghouse without incident. The claim will be quickly forwarded to the appropriate health insurance company for payment, making it possible for clinicians to collect their funds in as little as 10 days.
Clinicians and medical billers must adhere to rules mandated by multiple agencies. The new information offered by Chhoda provides medical personnel and medical billing specialists with essential data to assist them maintain compliance, submit clean claims and obtain reimbursements in record time.
Chhoda's office can be reached by phone at 201-535-4475. For more information, visit the website at http://www.emrnews.com.
About Nitin Chhoda
Nitin Chhoda PT, DPT is a licensed physical therapist, a certified strength and conditioning specialist and an entrepreneur. He is the author of "Physical Therapy Marketing For The New Economy" and "Marketing for Physical Therapy Clinics" and is a prolific speaker, writer and creator of products and systems to streamline medical billing and coding, electronic medical records, health care practice management and marketing to increase referrals. He has been featured in numerous industry magazines, major radio and broadcast media, and is the founder of Referral Ignition training systems and the annual Private Practice Summit. Chhoda speaks extensively throughout the U.S., Canada and Asia. He is also the creator of the Therapy Newsletter and Clinical Contact, both web-based services to help private practices improve communication with patients, delivery better quality of care and boost patient retention.