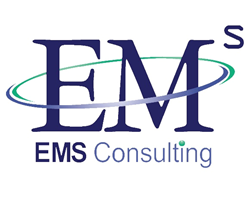 Tampa, FL (PRWEB) April 05, 2017
EMS Consulting – a Premier Salesforce for Higher Education Partner – has been chosen to lead an in-depth Q&A session about the success of their Salesforce integration with Emory University at the Salesforce Higher Ed Summit in Austin, Texas. Emory University experienced a 45% reduction in administrative tasks since the Salesforce implementation – a fact that will be discussed fully during EMS Consulting's presentation. The summit will be held from April 27 – 29, 2017 and will host more than 1,500 attendees.
Each year, the Salesforce Higher Ed Summit brings together higher education institutions and software solutions firms to solve the pressing issues that institutions face, such as student recruitment and retention, student and alumni engagement (including donation and gift tracking), and all other aspects of campus life that impact overall student success.
This year marks the third year EMS Consulting will attend the annual Salesforce Higher Ed Summit. Due to their significant growth as a company in the past year (more than 200%) and their number of certified Salesforce developers on staff, EMS Consulting has become a known force within the Salesforce for Higher Education vertical, working with recognized institutions across the country like Emory University, Rutgers and CUNY, to name a few. Specifically, EMS Consulting has been chosen to lead an in-depth conversation about the student success Emory University has experienced after EMS Consulting implemented a customized Salesforce solution to fit their use case.
Emory University was facing the same challenges many colleges and universities face, with respect to their software – a number of disparate data silos created an inconsistent experience, leaving them with the following challenges: a lack of standardized business processes to address student needs, separate tracking mechanisms for open tickets, multiple data entry points and duplicate entries, a lack of visibility into each open case, and an overall poor user experience.
While the Salesforce for Higher Education software created a base for Emory's solution, the EMS Consulting team had to customize the solution to fit Emory's needs. This solution included a single-point data entry and a self-service student portal that reduced administrative tasks by 45% to date. One of the EMS Consulting developers, Zach Baker, will be joined on stage by George Thompson, Sr. Director PeopleSoft Production Support at Emory University, to discuss the solutions and results Emory has experienced after the Salesforce implementation.
This presentation will be recorded and available for review on the Salesforce Higher Ed Summit website: http://www.salesforce.org/highered/he-summit-17/.