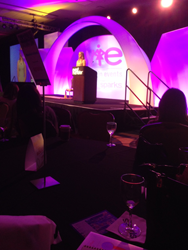 Messaging and experiences must be authentic.
San Francisco, CA (PRWEB) June 02, 2015
Experiential marketing is the fastest-growing form of marketing, and industry professionals from around the world recently gathered in San Francisco to attend one of the leading executive training conferences on the topic. The Experiential Marketing Summit was jam-packed with content, featuring more than 70 classes on trends and best practices taught by a brand-side faculty, best-selling authors, and keynotes from senior executives at Bacardi, Target, and YouTube.
All about the Experience
One thing is clear – attendees are looking for unique experiences. Especially college millennials who studies show would rather purchase experiences than products. And today's brand experiences need to be immersive and memorable if they're going to build awareness through the younger workforce. In addition, this next generation expects branded events to be socially oriented, empowering, and keen on delivering value while event content, messaging and experiences must be authentic. Finally, this new influx of consumers and brand advocates do not respond well to gimmicks, but genuineness and authenticity will build long-term trust and loyalty.
Social Currency
Today's conference attendees are persistent content feeders, and savvy planners must capitalize on their influential reach. During an afternoon keynote, Kevin Allocca of YouTube, discussed what it takes to make content explode. And while there is no set formula, he did have some advice for the group he called Gen-C – those social sharers looking to amplify content that provides connections, creation, and community. He determined that successful content must provide interactivity and authenticity. "Make things that people want to be part of," was his advice.
Measurement
All marketing experts agreed that measuring the ROI on an experiential event is tough business. And there seems to be a lot of gray area in determining what makes an event successful. Some events are cut and dry; like, for example, when there's an actual purchase on the tradeshow floor. But others are more… nebulous. While some companies measure amplification and social engagement during a show, others are more concerned with post event shares. All presenters, however, agreed that there is now a much larger emphasis on pre-show social media engagement where success lies in the ability to create a fear of missing out.