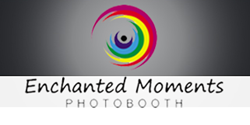 There's nothing like a camera for getting people to become a little more funky and fun.
Everett, WA (PRWEB) September 16, 2014
"Photobooths have come a long way," says Enchanted Moments Photobooth in their newly released article, "Why You Need a Photobooth at Your Event". "They used to only be seen in drugstores and shopping malls, and print just a pair of small strips. These days, photobooths are capable of so much more."
Enchanted Moments Photobooth, based in Seattle, WA, is a company that provides photobooth services for events and parties. Their packages include the photobooth, unique props, and an attendant to make sure that everyone is having fun and that the equipment is running smoothly.
Their article points out the top 5 reasons that their clients chose their services; it adds to the crazy fun, it makes it easy and inexpensive to record a memorable event, it's simple to share an event as all the photos are uploaded online, it's eco-friendly, and a great way to emphasize the party theme.
They say, "There's nothing like a camera for getting people to get a little funky and fun. Parties naturally tend to gear up when there is someone snapping images of people making silly faces, posing, and grouping together with a cluster of their buddies. Hilarity just happens!"
Considering the millennial generation's propensity for uploading images of themselves and friends, the easy shareability of a photobooth is another important factor partiers consider when deciding to purchase a photobooth package. All images taken at the event are uploaded to a file online, which the event-planner will be able to access and share to their friends and attendees.
To learn more about how to host a party with a photo booth, contact Enchanted Moments Photobooth at http://www.enchantedmomentsphotobooth.com or call 425-223-7188.
About Enchanted Moments Photo Booth:
Enchanted Moments Photo Booth is a premier photo booth entertainment provider from Seattle, Washington. They provide booths that are designed with the latest in ultra high-resolution digital technology with professional grade cameras and printers.