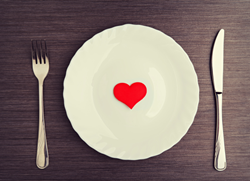 Valentines Day should never be celebrated alone - whether you are single or not, this day is all about loving yourself and those who are special in your life.
Seattle, WA (PRWEB) February 02, 2015
The pressure on hosts to throw the perfect Valentines Day party can be quite intimidating - especially for those celebrating with all their single friends that are in danger of succumbing to the melancholy brought on by single-hood. But in Enchanted Moments Photobooth's latest article, they offer 5 simple steps hosts can use to throw a fantastic Valentines Day party for singles — or couples.
One of the first steps listed in the article is to consider the decorations. The article says, "When we think of Valentines Day, all we see is red roses and expensive chocolates." While such traditional features may often be the starting point for choosing decorations, Enchanted Moments Photobooth encourages hosts to reign it in, as overkill with hearts and frills can easily cross the line from pretty to gaudy.
Another step given is planning the food. After all, no party is a party without something to eat. No wonder then that the article's next important step is regarding just that. For parties that intend to host dinner or events that simply provide snacks, the article offers advice and suggestions for how hosts can best prepare their food for both.
Another great tip hosts should consider is the use of a photo booth at their party to increase the festivities and fun. The article says, "Couples can go in and get some cute photos of themselves enjoying your party, while singles can jump in with their friends and make some wild memories."
And don't forget about the drinks - for most parties, having great drinks will play a major role in determining the success of a party. Enchanted Moments Photobooth goes on to suggest several ways hosts can control the atmosphere of their party through their drink selection.
To learn more about how the options at Enchanted Moments Photobooth could spice up any holiday party or event, visit their website at http://www.enchantedmomentsphotobooth.com.
About Enchanted Moments Photo Booth:
Enchanted Moments Photo Booth is a premier photo booth entertainment provider from Seattle, Washington. They provide booths that are designed with the latest in ultra high-resolution digital technology with professional grade cameras and printers.