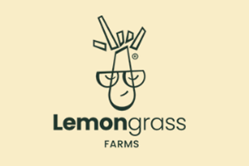 "TREK and TREK for Kids are much more than just another all-natural insect repellent," said Jeff Moreau Jr., VP of Encore Brands.
CARTERSVILLE, Ga. (PRWEB) October 26, 2022
Lemongrass Farms brings a breath of fresh air to the insect repellent market with three all-natural formulas, "TREK," "TREK for Kids," and "SCRAM!," with the latter being a zone treatment that keeps flies away from outdoor dining areas.
"TREK" and "TREK for Kids" are at the forefront of the offering, which are personal insect repellents that do more than simply keep mosquitos away. According to Encore Brands, these "thoughtfully crafted" and 100% bio-based formulas are produced in small batches with ultimate quality control and user experience in mind.
"TREK and TREK for Kids are much more than just another all-natural insect repellent," said Jeff Moreau Jr., VP of Encore Brands.
"Most of us grew up with the legacy products that utilize pesticides (such as DEET) as active ingredients. Although many people are now seeking all-natural alternatives, natural repellents often fall short in user experience, too. Many 'all-natural' products, although DEET-free, are often emulsified in soybean oil or isopropyl alcohol. This isn't the best approach, as these formulas will leave your skin dry and/or greasy. We've created water-based formulas that employ food-grade essential oils as active ingredients. Furthermore, we've added other plant-based ingredients that moisturize, soothe, and cool your skin. These thoughtful features leave your skin feeling refreshed, rather than sticky, dry, or greasy. The 'Super Chillin' Lemon Mint' aroma is awesome, too."
Moreau Jr. continued, "The insect repellent market is certainly competitive and saturated with both legacy (DEET) products and all-natural options alike. However, it's also stagnant. We saw an opportunity to take botanical repellents to the next level, where they can truly thrive to their full potential. A big part of that is certainly the formulas themselves, their efficacy, and how they appeal to people's senses, but also the BOV continuous spray packaging. It's a big plus for both consumers and the environment."
BOV or "bag on valve" continuous spray technology is the greener alternative to aerosol sprays. BOV cans are propelled by clean, compressed air rather than liquid hydrocarbon propellants. It is 100% sustainable, recyclable, and offers continuous spray application at 360° (upside-down).
Moreau Jr. closes with a noteworthy promise:
"We promise that these products will not only keep bugs away but also that they are no more (or no less!) than what we claim in the ingredients list. The 'not-so-mad' scientists over here have created three wonderful formulas for you and the ones you love. You don't need pesticides on your skin to repel insects. You're going to love the way these products smell, feel, and keep you bite-free. It's the first insect repellent you'll truly love to use. We also have exciting plans to donate profits to the Bee & Butterfly Habitat Fund, a non-profit organization that creates habitats for our dwindling bee and butterfly population. More to come on that soon."
Lemongrass Farms' TREK, TREK for Kids, and SCRAM! will be available nationwide in Q1 of 2023.
About Encore Brands
Based in Cartersville, GA, Encore Brands is the parent company to several subsidiaries across multiple retail categories. Incorporated by individuals with over 60 years of combined experience; including coatings formulators, analytical chemists, commercial coatings inspectors, and innovative branding teams, Encore Brands is uniquely qualified to provide solutions in a market that is pivoting to environmentally-friendly, yet effective solutions for the general public.
Their continual effort to develop unique products is reflected in their most well-known products such as COOL! Pool Deck Coating and the MiracleMist line of household cleaners and protectants. To learn more about Encore Brands or to shop their products, you can visit their website at encorebrands.com or give them a call at (888) 776-2242.