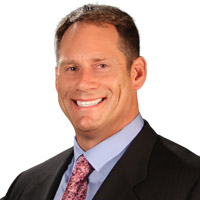 Attorneys now reviewing potential power morcellator class action lawsuit claims linked to uterine or endometrial cancer.
U.S.A. (PRWEB) September 11, 2014
Power morcellator devices used during a laparoscopic or robotic hysterectomy have been reported to allegedly increase the risk of spreading undetected uterine cancer cells throughout the abdominopelvic cavity which includes the abdomen, uterus, bladder, and rectum. A recent August 2014 product liability lawsuit filed with the United States District Court for the Northern District of New York (pdf - Case No. 3:14-cv-01024-TJM-DEP) supports these allegations. The lawsuit was filed on behalf of a female who is currently receiving aggressive treatment for a type of uterine cancer she was diagnosed with after she underwent a hysterectomy with uterine morcellation. The lawsuit alleges defendants were aware of potential risks, complications, and/or adverse events associated with use of their products for uterine morcellation and did not properly warn the public about the possibilities of spreading undetected cancerous cells throughout the abdominopelvic cavity.
"Based on an FDA analysis, an estimated 1 in 350 women undergoing hysterectomy or myomectomy for the treatment of fibroids is found to have an unsuspected type of uterine cancer. Further data has shown that doctors have performed 11% of all hysterectomies using a power morcellator," said Personal Injury Attorney Glen Lerner. "A power morcellator is a surgical instrument that is used for division and removal of masses of tissue during a laparoscopic or robotic surgery. Medical device manufacturers of power morcellators are being taken to court and held liable for damages for not properly including the potential risk of inadvertently spreading unsuspected cancer cells to pelvic and abdominal cavities in their advertisements and other promotional materials."
Due to these allegations and reported risks, Glen Lerner Injury Attorneys announce they are now offering free claim reviews for women who were diagnosed with uterine or endometrial cancer after undergoing a laparoscopic or robotic hysterectomy for the treatment of fibroids. Potential power morcellator class action claims may be submitted by calling 1(800) GET-GLEN. If you or a loved one has recently been diagnosed with endometrial or uterine cancer after fibroid removal surgery, you may be entitled to compensation for damages through a potential power morcellator lawsuit. For more information about Glen Lerner Injury Attorneys and the FDAs stand on power morcellator use during hysterectomy or myomectomy for uterine fibroids, visit 1800getglen.com/morcellator, or go fda.gov and search for laparoscopic uterine power morcellation.
About Glen Lerner Injury Attorneys
Glen Lerner Injury Attorneys has been helping people with personal injuries and dangerous drug class action claims since 1998. Since then, the firm has grown into one of the largest plaintiff personal injury firms in the country with over 35 attorneys and affiliated partner law offices in Nevada, Arizona, Minnesota, and Illinois. They have settled, or tried to verdict over 75 cases in excess of a million dollars in the last decade alone. For additional information, call 1-800-GET-GLEN (1-800-438-4536).