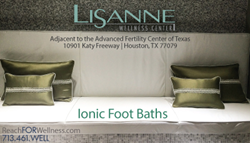 Houston, Texas (PRWEB) March 04, 2015
As seen on Advanced Fertility Center of Texas' blog, Endometriosis can be a painful condition in which the lining of the uterus (the endometrium) starts spreading outside of the uterus leading to very unpleasant symptoms and complications that greatly affect women and their families. Endometriosis can have a terrible effect on women's quality of life due to its painful symptoms. It is also the most common cause of infertility in women and carries a huge personal and societal cost.
However, endometriosis is often underdiagnosed and undertreated. Women with endometriosis experience an average delay of 7 years from the time the first symptoms are noted to the time they are finally diagnosed and treated. Women who experience endometriosis symptoms that are not properly managed have significantly reduced work productivity, and even such everyday activities as exercising, studying, shopping, and childcare are also impaired by pain. Some recent social media campaigns have been trying to raise awareness through hashtags: #EndoDidYouKnow, #EndoAware, and #Endometriosis.
Fortunately, there are several effective treatments for this disorder, such as surgery, hormone treatment, and other medication. Dr. Michael Allon, one of the founders of Advanced Fertility Center of Texas, specializes in endometriosis treatment and is a member of the Endometriosis Association. He is also a specialist in laparoscopic surgery, one of the treatment options for endometriosis, and has been involved in research studies on this disorder.
Some environmental toxins, especially dioxin compounds, have been implicated in endometriosis development by disrupting hormonal functioning in the body. Lisanne Wellness Center, located the Advanced Fertility Center's Memorial City - Katy Freeway office, provides detoxification regimens, including popular ionic footbaths. This whole-body detoxification enhances cellular function and purges toxins from all organs, eliminating one of the potential causes of endometriosis. Lisanne's other services may also help to manage painful symptoms by exploring mind–body connection through acupuncture and aromatherapy.
About the center:
Advanced Fertility Center of Texas has several fertility treatment centers located throughout the Houston metropolitan area, offering the most comprehensive, cutting-edge fertility services available. They assist couples and individuals in experiencing the joy of parenthood by providing the entire range of fertility services on-site, including artificial insemination, injectable gonadotropins, and in vitro fertilization treatment as well as treatment for endometriosis, polycystic ovary syndrome, and other gynecologic conditions.
For more information, please visit their website at http://www.infertilityanswers.com or call at (713)467-4488.