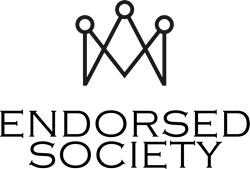 So much was left to chance, and the more confident candidates who perfected their resume and interviewing skills easily stood out.
Miami, Florida (PRWEB) October 06, 2015
Endorsed Society promotes the idea of a personalized marketing strategy as a new way to get a job in the luxury home and lifestyle management industry. Since only 7% of job seekers registering with an agency get hired, this approach enables candidates to easily stand out in an agency's screening process, get the recruiter's endorsement and ultimately the job.
"As a recruiting manager my days were spent objectively reading the talents of candidates, learning the needs and priorities of clients and analyzing over a dozen resumes a day. And I remember thinking how experienced candidates had a much better shot at getting the job if they were more confident, used the right verbiage on their resume, or presented themselves more professionally during interviews and client meetings," said Anda Blandu, CEO and Founder of Endorsed Society. "So much was left to chance, and the more confident candidates who perfected their resume and interviewing skills easily stood out."
Endorsed Society is a place where job seekers learn how to get endorsed to get hired. Anda's experience as a recruiting manager and prior certification as a staff interview analyst makes Endorsed Society a top resource for job seekers looking to get hired as home and lifestyle managers for the rich. From resume and cover letter editing, interview preparation, salary negotiation tips and unrestricted access to an impressive list of private staffing agencies, to learning how to use body language and listening skills to their advantage, job seekers now have the tools they need to impress the recruiter, ace the interview, get the call back and finally the job they've been after for months.
Setting a goal to become the ultimate resource for private service professionals, Endorsed Society is currently offering job-seeking advice on their blog page and through products such as:
The List Of Private Staffing Agencies - a professionally edited 300 page PDF book listing 177 domestic staffing agencies with their business practices, online application requirements, contact information and geographical areas served.
Do It Yourself package– a recruiter drafted 5-day email series to help you organize your thoughts and set a clear, step-by-step job search plan to follow on your own.
One On One package – a strategic plan for job search success. Analysis, constructive feedback and coaching over two weeks and three private sessions.
Her book "Serving America's Rich – How Estate Managers Get Hired" will be available to readers before the end of the year. The book will include behind the scenes stories and detailed guidance to getting hired in the highly competitive private service industry.