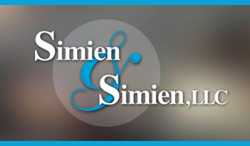 BATON ROUGE, LA (PRWEB) March 26, 2014
Simien & Simien has released a list of the top oil producing parishes and is investigating claims for those who own land where gas or oil companies have operated pipelines, wells, tanks or pits. Property owners who have been exposed to these activities may have claims for damages and remediation or cleanup.
In their investigations of oilfield and pipeline contamination, the attorneys at Simien & Simien compiled a list of the top-producing oil parishes in Louisiana, which include Beinville, Bossier, De Sotto, Jackson, LaFourche, Plaquemines, and Torrebonne, among others. Property owners throughout the state who have been affected by drilling operations are encouraged to contact the firm for a confidential discussion about the legal rights and options available.
Oilfield contamination often pollutes healthy soil, leaving property owners struggling to deal with the corrupt land left behind. Naturally occurring radioactive material may also linger in the soil for decades following the oil and gas digging operations. This radioactive material is often left behind from fracking, oil or gas spills, reuse of equipment, or a tank or line leak.
Under Louisiana Law, there is a right of remediation and cleanup of properties damaged by oil drilling operations. Some damage awards are currently in the millions, and each case depends directly on the amount of harm done by the drilling operation in question.
In one of Louisiana's most significant oilfield contamination cleanup claims, William G. Corbello v. Iowa Production, Shell Oil Company, Shell Western E & P, Inc., (Supreme Court of Louisiana, Case No. 02-C-0826), Shell Oil Company leased 320 acres of land in Calcasieu Parish, Louisiana, in 1929. The contract stated Shell Oil Company would be able to use the property exclusively for any and all purposes.
Included in the lease was the requirement that Shell Oil Company restore the property as near to its 1961 condition as possible upon termination of the lease. According to court documents, when the lease expired on February 25, 2003, the oil company failed to abide by its end of the agreement by not vacating the property at the termination of the lease, failing to restore the premises, and illegally disposing of saltwater on the property. A lawsuit was filed on behalf of the landowners, leading a Supreme Court of Louisiana jury to award over $50,000,000 in total damages.
In Louisiana, the Department of Natural Resources estimates there are over 2,000 orphaned oil wells throughout the state, while the Oilfield Restoration Program, responsible for orphaned oil well cleanup, is only able to address 46 sites each year.
Simien & Simien's oilfield contamination lawyers offer free case evaluations to property owners affected by oilfield contamination during the last ten years. Those interested in exploring their legal options are urged to contact Simien & Simien at (800) 374-8422 or visit their website to determine if they have grounds to file an oilfield contamination lawsuit.
About Simien & Simien
The personal injury attorneys at the law offices of Simien & Simien have in-depth knowledge of environmental law, maritime law, class action and mass tort litigation with serious emphasis on personal injury cases and cases of wrongful death from industrial, auto accident, and other life-threatening or debilitating accidents. Licensed to practice in Louisiana and Texas, Simien & Simien strives for perfection in all that they do and have an impeccable reputation from the thousands of clients that have sought their representation in legal affairs throughout the years. For a confidential and free case review, visit simien.com, or call (800) 374-8422.
Simien & Simien
7908 Wrenwood Blvd.
Baton Rouge, LA 70809
(225) 925-1411 or (800) 374-8422