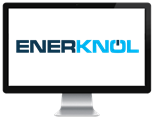 REQUEST A DEMO: https://enerknol.com/energy-regulatory-data-streaming-cloud/
New York, NY (PRWEB) April 15, 2015
EnerKnol, Inc. has bolstered its position as the one-stop source for energy policy information, now providing more than 1.5 million filings across over 1,000 Federal, State, regional, local government offices that impact energy and environmental business in North America. The burgeoning policy data cloud is part of the Company's comprehensive decision support suite, which covers 100 percent of electricity filings across Regional Transmission Organizations (RTOs), Independent System Operators (ISOs), and Federal and State legislatures, as well as key energy agencies such as Environmental Protection Agency (EPA) and Federal Energy Regulatory Commission (FERC).
The arcane legislative and regulatory filing system has long been a barrier to financing energy projects in the US and abroad. Disparate rules and programs across leaving many investors wary of uncertainty risks such as incurring exorbitant fines for electricity trading violations they may never have known to exist. EnerKnol is breaking down that barrier, providing decision makers, for the first time, with direct access to a comprehensive source of critical regulatory information, organized by sector. Government approvals in oil and gas pipeline expansion projects, for example, can now be viewed and tracked in one place as they go through the many layers of required approvals all along the supply chain from wellhead capacity, pipeline, LNG terminals, etc. all regulated by a growing list of governing bodies. EnerKnol's proprietary technology has opened a new door for decision makers throughout the energy industry.
"Given the complexity and increasing fragmentation of regulatory events, the energy sector has been slow to innovate, and at this time in the world's history we know that has to change. We launched EnerKnol to make this change, and the 1.5 Million milestone is only the start of what we are creating to drive investment and innovation in an industry that the planet depends on," EnerKnol CEO & Founder Angelique Mercurio said.
The level of complexity when it comes to understanding energy policy is counterproductive for investors, companies and analysts trying to ease the flow of investment to crucial infrastructure. EnerKnol's algorithms parse hundreds of thousands of policy documents, identify those policies pertinent for energy businesses, and equip users with refined, actionable data for quick decisions.
Interested parties may sign up to trial EnerKnol Data by clicking here: REQUEST A DEMO
###
EnerKnol, Inc. is a New York-based energy policy data and analytics company. The company provides real-time information products to support investment decisions across the broad energy industry, from oil & gas, to environmental markets, commodities, renewables, and beyond.