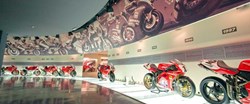 ... we are in the process of expanding the scope of our energy monitoring program and we've set our sights on a global energy savings, efficiency and cost control plan
New York, New York (PRWEB) September 30, 2013
CPL Energy Management Services Group, a subsidiary of CPL Concordia USA has identified over $6M in energy savings for Omnicom. Omnicom Group Inc. is a leading global advertising and marketing communications services company. Omnicom's branded networks and numerous specialty firms provide advertising, strategic media planning and buying, digital and interactive marketing, direct and promotional marketing, public relations and other specialty communications services to more than 5,000 clients in more than 100 countries.
CPL Concordia USA is a leading global alternative energy services company. CPL's subsidiaries operate in the energy management, co-generation, photovoltaic, water, natural gas infrastructure and construction market.
"In light of the remarkable recent energy savings successes at a number of our facilities, we are in the process of expanding the scope of our energy monitoring program and we've set our sights on a global energy savings, efficiency and cost control plan," states Mr. Steve Azzopardi, VP of Finance & Real Estate. "The credit for our recent success is due, in part, to the skill set and advice of our strategic partners at CPL Concordia. CPL's professionals have consistently delivered value to our growing organization. We look forward to our continued relationship with CPL."
The recent announcement of a Omnicom-Publicis merger will double Omnicom's size and make it the world's largest advertising agency conglomerate with over 50 million square feet of facilities in North America, South America, Europe, Asia and Australia.
"We look forward to expanding our relationship with Omnicom and provide our full range of expertise to maximize their energy conservation efforts," said Mr. Danilo Gristina, COO and CFO of CPL Concordia USA. "Our subsidiary CPL Energy Management Services Group has already helped Omnicom to realize significant energy savings and we anticipate that our continuing work will yield further successes for Omnicom."
"CPL Concordia USA is proud of adding Omnicom to its portfolio of world-class customers such as the Empire State Building and Ducati Motors. Our goal is to continue to provide value for our customers through our energy management and alternative energy solutions." - Dario Gristina, President & CEO, CPL Concordia USA.
About CPL USA:
CPL Concordia USA, Inc. is a US company with subsidiaries in the Energy Management, Distributed Generation and Construction fields. CPL Concordia USA is part of the CPL Concordia Group Soc. Coop. family of companies that operate in Europe, North Africa, Asia, South America and North America. Founded in 1899, CPL Concordia Group Soc. Coop. is a leading alternative energy solutions company with products and services in the electric, water, natural gas, alternative energy and related infrastructure field.