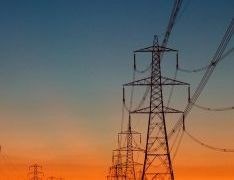 Triad or TNUoS charges can have a significant impact on your energy spend.
Edinburgh, Scotland (PRWEB UK) 21 November 2013
Next year many businesses will receive a Transmission Network use of System (TNUoS) or Triad charge on their bill. For large users, this can represent more than 5% of the total bill, but represents just 90 minutes of usage. This charge levied by the National Grid for the maintenance of the electricity transmission system – the transformers, pylons and cables that crisscross the country. TRIADs are the three half-hour periods of peak demand that occur between November and the end of February. Ofgem rules require that TRIADs be separated from the last by at least ten days.
Rather than calculating this charge based on actual use of the network over a whole year, TRIADS give the National Grid a way of measuring supply and demand at times when the grid is most heavily used. How much a business pays depends on their portion of network use, at this time. This can be great for seasonal businesses that are busy in the summer, but not so good for those experiencing a winter rush.
TRIADs typically occur in the evening, when it is dark and cold and businesses are still consuming power. Weekdays between 5 p.m. and 5:30 p.m. are prime times. However, the National Grid will not know which TRIAD period has seen peak demand until it looks back at the entire TRIAD period at the end of February.
It is important to understand that TRIADs can affect any business and that although they cannot be eliminated, their impact can be significantly reduced.
Energy Solutions has developed a number of tools that can help businesses track potential TRIAD dates. By monitoring the National Grid, Energy Solutions can warn energy users about potential TRIAD periods, allowing them to reduce or shift demand. This TRIAD management usually involves reducing consumption for a few hours during periods when peak demands are forecast.
About Energy Solutions
We have been involved in the commercial electricity and gas markets since 1997, when the SME market were deregulated. Over the years we have helped a range of business and organisations to reduce their energy usage and costs. Previous clients include The Football Association, Stringfellows Nightclub and Harvey Nash. We have also advised The Anglican Church, Pitney Bowes and JP Morgan, an interesting combination.
Originally based in Cambridge, our head office is now in Edinburgh, Scotland. We have agents across the country, and as many of our services are provided offsite we are able to help clients everywhere.