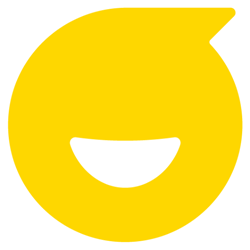 Marketing to existing users has become as important as marketing to prospective users.
San Francisco, CA (PRWEB) April 30, 2015
Knowtify.io launched the first engagement marketing platform to empower software companies to market to existing customers. The Knowtify engagement marketing platform is designed to activate users, convert free trials, retain existing users, and drive customer lifetime value.
Knowtify completed the Techstars Cloud accelerator program on April 9.
"At Techstars, we are always looking for market defining companies," said Blake Yeager, Managing Director of the Techstars Cloud program. "It was thrilling to work with Knowtify, and they are well on their way to defining the engagement marketing space."
"We wanted to improve our 'customer engagement' loop, but it was hard with our current email tools," said Akkroo COO Andy Higgs. "We were planning to build a program from scratch - until we found Knowtify. Now we can roll it out and have our marketing team own and optimize it."
Since launching it's beta product in November, Knowtify has averaged 152% increase in contacts added per month.
"We live in a world where engaged users are the lifeblood of any software business," said CEO Derek Skaletsky. "This means that marketing to existing users has become as important as marketing to prospective users. We help make this whole process easier and more effective for marketers."
The Knowtify engagement marketing platform includes:

Customer profiles. They are deep, real-time, and customizable profiles on how each customer is interacting with the brand's product, service and communication.
Custom Engagement Algorithm. Understand who's actually engaging and who's not.
All emails in one place. Notification emails, digest emails, retention emails, and one-off announcement emails can all be powered by Knowtify.
Email editor and email templates. This empowers marketers to build great emails without the help of design and engineering teams.
Personalized emails. Customer segmentation and email logic are super simple to set with Knowtify's engagement marketing platform.
Knowtify's marketing intelligence has led to customers experiencing a 55% email open rate. By integrating with Segment, SendGrid, Mixpanel, and Zapier, Knowtify is committed to uniting in-app activity with customer communication.
About Knowtify
Knowtify is the engagement marketing platform. Knowtify helps businesses reach users by combining user insights with scalable, life-long communication in order to converting new users into happy users. http://www.knowtify.io/
Read More: The Age of Engagement Marketing