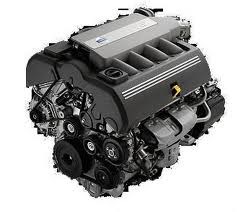 Engine shops usually use more than one distributor although pricing always fluctuates as well as the costs of core charges, shipping and other fees
San Antonio, TX (PRWEB) December 18, 2013
Buyers of engines in the United States now have an active way online to purchase units at better discounts. The Got Engines company has configured its engine shop discounts program online to help smaller companies find better pricing in the second hand engines industry.
This new sale program is able to assist junkyard owners, salvage companies and other retailers specializing in the secondary engines market to find units for sale at near wholesale price points online. The company inventory is currently sourced through various distributors to help generate the new price points.
The Got Engines company sells its inventory at the same price level to large and small companies in all areas of the U.S. The current engine shops using this company as a resource are benefiting from the enabled shipment policies that takeaway the freight costs for U.S. companies with each engine shipment.
"Engine shops usually use more than one distributor although pricing always fluctuates as well as the costs of core charges, shipping and other fees," said a source from the GotEngines.com company.
The announced sale program is applying the discount prices to the company inventory to some of the most popular brands of engines in stock. Units that are in used condition from Ford Motor Company, General Motors, Chrysler, Honda and Toyota are included in the sale structure created for engine shops and other second hand engine buyers in the U.S.
"Price quotes can be obtained using the simple tools on the company website to speed up any research that a shop owner conducts when comparing our pricing to other companies," the source added.
The Got Engines company continues to set new quality levels for its used engines inventory. This company recently completed the change to its warranty program to extend the standard level of service to a period of 24 to 36 months depending on the engine brand purchased.
This extra warranty combined with the new shop discounts are two methods this engine retailer is using to grow its position as a secondhand engines source online.
About GotEngines.com
The GotEngines.com company has constructed one of the largest inventories that is searchable on the Internet for secondary market automobile engines. This company currently holds hundreds of different foreign and domestic produced automobile motors at reduced prices. The GotEngines.com company support staff includes trained engine specialists providing toll-free phone assistance and online contact support to every engine buyer. The inventory this company promotes online includes most of the hard to find engines that cannot be found through auction resources or some second hand dealers operating in the U.S. market.