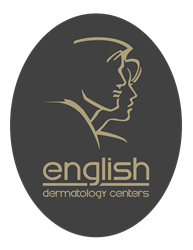 "Exercise will get your heart rate up and get the sweat rolling down your skin, delivering all the necessary benefits that healthy skin deserves," said Dr. English
Phoenix, AZ (PRWEB) April 26, 2017
Starting at an early age, people are constantly reminded of how beneficial exercise is for the heart, mind, and lungs. However, the board-certified dermatologists at English Dermatology want to remind you that exercise is also good for the skin. Since English Dermatology is an official marketing partner of both the NBA's Phoenix Suns and the WBNA's Phoenix Mercury, they know a thing or two about the connection between healthy skin and exercise.
"Any time one of our patients says they don't get much exercise I explain that they're actually ignoring a crucial aspect of their skin care efforts," said Paul E. English, MD, FAAD. "Yet, the concept makes perfect sense once you think about it, as exercise and working up a good sweat nourishes your skin and improves your circulation – and anything that helps your blood helps your skin. If you're going to have toned muscles and a healthy-looking body, why not have skin that's just as toned, firm, and attractive?"
People who don't regularly exercise sometimes use their skin problems or aversion to sun overexposure as excuses not to work up a sweat. However, research and anecdotal evidence suggest that skin problems can actually improve thanks to exercising. This means that people with eczema or acne, for example, should still exercise regularly, even if they have to cover up or otherwise protect their skin.
"Exercise helps alleviate stress, so it can improve eczema, acne, psoriasis, and other skin conditions caused or worsened by stress," Dr. English said. "Working out gives your skin the nutrients and oxygen it needs, plus perspiration helps carry away waste that clogs your pores or causes irritation. That's why after a workout, people often look radiant and healthy – just check out your favorite Suns or Mercury player as they leave the arena after a game and you'll see!"
Although exercise can benefit skin, people who have medical or cosmetic skin concerns should still take the time to talk to a board-certified, trained, and experienced dermatologist about them, especially if the impact on everyday life is adverse and troublesome. The staff at English Dermatology has the training, experience, skill, and compassion to help address a variety of skin issues. To learn more about the treatment options, visit http://www.EnglishDermatology.com/Services.html
"Skin conditions such as rosacea, acne, or eczema shouldn't prevent you from getting in a regular workout," Dr. English said. "Besides, it also reduces stress and even the risk of type II diabetes, which can cause itching, slower healing, and an increased risk of skin infections – which, these days, might be the best reason to work out! So, even if you don't work out like athletes on the Suns or Mercury do, exercise will get your heart rate up and get the sweat rolling down your skin, delivering all the necessary benefits that healthy skin deserves."
English Dermatology is an affiliate of the West Dermatology network and has locations throughout central Arizona, including offices in San Tan Valley, Gilbert, Ahwatukee, and other areas of greater Phoenix, such as Downtown, Arcadia, and Desert Ridge. The staff of board-certified dermatologists is committed to providing the best, most effective treatments possible to patients of all ages. Each location is equipped with the latest in cutting-edge procedures to address a broad spectrum of dermatological conditions, including medical treatments, surgical procedures, cosmetic solutions, aesthetic services, and more. English Dermatology is the preferred dermatologist for Arizona State University athletics and is an official marketing partner of the Phoenix Suns and Phoenix Mercury.
For more information please visit http://www.EnglishDermatology.com
English Dermatology
15215 S. 48th St. Ste. 120
Phoenix, AZ 85044
(480) 706-6580
info(at)westdermatology(dot)com