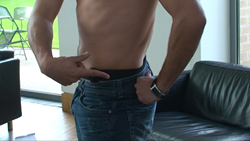 Dr. Allen's prostate treatment is natural, helps men to maintain a normal life and, moreover, avoid unnecessary surgical procedures and costs.
London, GB (PRWEB) April 21, 2014
Dr. Allen's Device provides a unique prostate enlargement treatment that helps to terminate prostate growth and reverse Benign Prostatic Hyperplasia (BPH) naturally. It is concerning that the widespread prostatic artery embolization procedure (PAE) for BPH has demonstrated noticeably inferior treatment outcomes in comparison to TURP at a recent trial. Furthermore, Fine Treatment notes that the data on artery embolization in the treatment of other organs demonstrates a rather high chance of severe complications after this procedure.
"Overall technical success rates for TURP and PAE were 100% and 94.7%, respectively; the clinical failure rates were 3.9% and 9.4%, respectively," says the study on 'Prostatic Arterial Embolization versus Transurethral Resection of the Prostate - Prospective, Randomized, and Controlled Clinical Trial', published in the Vascular and Interventional Radiology, March 2014.
Another PAE review in the CardioVascular and Interventional Radiology, published in March 2014, 'Is Prostatic Artery Embolization Similar to Uterine Artery Embolization?' states: "Prostatic Artery Embolization (PAE) is not a new procedure, it has been used for almost 40 years to control prostatic bleeding. In 2000 researches start to compare PAE with well established Uterine Fibroids Embolization (UFE) procedure. There are indeed some similarities between uterine fibroids and BPH, however, there are also differences, which should be kept in mind for those who have experience in UFE and intend to explore the PAE field."
Uterine artery embolization (UAE) is a common treatment for uterine fibroids. However, the side effects of UAE are shocking. 'Spontaneous uterine rupture at 32 weeks of gestation after previous uterine artery embolization' article published in the Journal of Obstetrics and Gynaecology Research in January 2014, has concluded that UAE in early pregnancy can result in severe adverse effects and that serious consideration should be given to alternative approaches.
These days, there is no need to take unnecessary risks as enlarged prostate can be well treated with the natural Thermobalancing therapy by means of Dr. Allen's Device for Prostate Care. This short informative video shows a user with a hugely enlarged prostate of 130 grams who has shrunk it to about 30 grams by wearing Dr. Allen's Device for 2 years without any procedure or medication: http://youtu.be/V5xidswhxJM.
"Often prostate removal procedures are suggested as soon as the frequency of night time urination increases. This is wrong. The irreversible side effects of invasive procedures are likely to outweigh the benefits," comments Dr. Simon Allen. "Dr. Allen's prostate treatment is natural, helps men to maintain a normal life and, moreover, avoid unnecessary surgical procedures and costs."
For details, visit Fine Treatment at http://finetreatment.com/bph-treatment-prostate-enlargement.
About Dr. Simon Allen and Fine Treatment:
Dr. Simon Allen, MD, PhD, Academician, member of the ATA, is a highly experienced medical professional. His specialty is in internal medicine. He has treated a wide range of chronic diseases, including patients after a heart attack, with kidneys problems, including kidney stones disease, prostate and spine conditions, as well as metabolic disorders. Fine Treatment ensures international availability of Dr. Allen's Devices for the treatment of chronic prostatitis and BPH, coronary heart disease, for dissolving kidney stones, as well as for upper and lower back pain and sciatica.