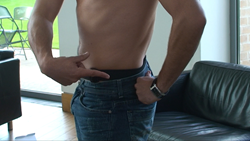 Dr. Allen's Device provides a natural effective enlarged prostate treatment without any medication.
London, GB (PRWEB) August 12, 2014
Fine Treatment recommends Dr. Allen's Device to treat prostate enlargement naturally and in case a man has been taking alpha blocker to reduce its intake gradually to zero. Men with BPH should be informed by their doctors about natural Thermobalancing therapy because as a recent article states about one-fifth of patients prescribed an alpha blocker for lower urinary tract symptoms have their prescription changed to another alpha blocker, and lack of efficacy is the main reason for the switch. Moreover, BPH medications can be associated with potentially unfavorable long-term effects on a man's sexual health.
According to the article 'Reasons for Alpha Blocker Switch ID'd,' dated August 02, 2014, in the Renal and Urology News, Tae Nam Kim, MD, of Pusan National University Hospital in Pusan, Korea, and colleagues studied 3,200 patients who took 1 of 4 different alpha blockers (doxazosin, alfuzosin, tamsulosin, and silodosin). Of these patients, 694 (21.7%) had a prescription change to another alpha blocker after taking their first one for a mean 10.8 weeks.
Reasons for the change were lack of efficacy (52.7%), adverse events (33.1%), cost (7.0%), inconvenience of taking the drug (4.1%), and cardiovascular morbidity (3.2%).
Earlier this year, at the 109th Annual Meeting of the American Urological Association, at the Orange County Convention Center in Orlando, FL, May 16–21, were discussed changes in sexual function in men with LUTS/BPH associated with long-term treatment with Doxazosin, Finasteride and combined therapy. For instance, men taking Finasteride experienced significant worsening of ejaculatory function than those not. Men prescribed both Doxazosin and Finasteride also experienced significant worsening in erectile function and sexual problem assessment
At the same time, urologists Prof. Aghajanyan, in his interview to Panorama, has stated, I can now confirm that the reversal of benign prostatic hyperplasia with the use of Dr. Allen's Device has been observed. Dr. Simon Allen's Thermobalancing therapy is the world's first treatment that reduces the size of enlarged prostate without medication and surgery.
Contrary to prostate medications, Dr. Allen's Device treats prostate enlargement naturally. Here you can watch an informative video, http://www.youtube.com/watch?v=V5xidswhxJM, showing a user of Dr Allen's Device, who shrank his hugely enlarged prostate, weighting about 130 grams, to 37 grams within 2 years.
"Thermobalancing therapy has no adverse side effects," comments Dr. Simon Allen. "Dr. Allen's Device provides a natural effective enlarged prostate treatment without any medication."
For details, please visit Fine Treatment at http://finetreatment.com/bph-treatment-prostate-enlargement.
About Dr. Simon Allen and Fine Treatment:
Dr. Simon Allen, MD, PhD, Academician, member of the ATA, is a highly experienced medical professional. He specializes in internal medicine. He has treated a wide range of chronic diseases, including patients after a heart attack, with kidneys problems, including kidney stones disease, prostate and spine conditions, as well as metabolic disorders.
Fine Treatment supports global customer outreach, and ensures international availability of Dr. Allen's Devices for the treatment of chronic prostatitis and BPH, coronary heart disease, for dissolving kidney stones, as well as for easing headaches, dizziness, and relieving lower back pain and sciatica.