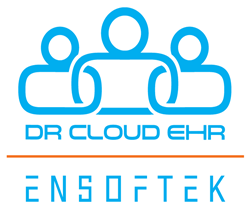 BEAVERTON, Ore. (PRWEB) November 16, 2022
EnSoftek Inc., the provider of the purpose-built DrCloudEHR™ solution to the Health and Human Services market, is happy to share that, April May Company has selected the DrCloudEHR solution to support behavioral healthcare community needs in Maryland and Washington DC. DrCloudEHR's highly customizable platform and comprehensive features were key factors in the April May Company selection of DrCloudEHR.
DrCloudEHR is designed to support the healthcare system's growing focus on data exchange, coordination of care, and elimination of information gaps that could adversely affect positive health outcomes.
"We are excited to partner with April May Company to support their delivery of high-quality, client-centered care to community members in Washington, DC. DrCloudEHR will provide April May Company with a proven EHR solution to help guide children and their families on their journey to better health outcomes," said Al Lechner, General Manager at EnSoftek.
About April May Company, Inc.
April May Company, Inc. (AMCI) located in Washington, DC, provides a full spectrum of behavioral health care specific to the prevention, health promotion, early intervention, and treatment of individuals suffering from mental health disturbances and intellectual disabilities. They specialize in innovative pediatric evidence-based behavioral health services to support the treatment of developmental, emotional, and behavioral problems of children and families.
About EnSoftek Inc.
EnSoftek empowers health and human services organizations to provide better outcomes for their clients and modernize their business operations with DrCloudEHR. Our industry-leading, cloud-based EHR solution maximizes clinician success, improves engagement, and simplifies work across the entire care continuum, including tracking treatment outcomes. The EnSoftek community includes addiction treatment, mental health, I/DD, long-term care companies, government agencies, and non-profit organizations.
Follow us on Twitter, LinkedIn, and Facebook.