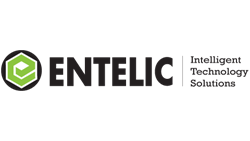 This will now allow local businesses in and around the Dallas/Fort Worth area to more quickly absorb how to minimize IT downtime and run more efficiently.
Dallas, Texas (PRWEB) February 17, 2015
Entelic, a managed service provider [MSP] specializing in online collaborative business and complete technology solutions, today announced that it has launched a new company website to better serve small businesses seeking cost-effective IT services and IT business solutions, such as cloud computing, data recovery and backup, as well as security. The company site's fresh look-and-feel features an enhanced layout and easier navigation, as well as new product and service information, to provide a more user-friendly experience for learning about the benefits of IT outsourcing and business IT support.
"We are encouraged by the already burgeoning traffic coming to our new website," said Michael Brandt, Senior Partner/Consultant and Owner, Entelic. "We are more proficiently showcasing our IT support for small business and better educating current and prospective clients about IT service management. This will now allow local businesses in and around the Dallas/Fort Worth area to more quickly absorb how to minimize IT downtime and run more efficiently."
Entelic's innovative site is targeted at those looking for small business support throughout Addison, Allen, Arlington, Carrollton, Dallas, Fort Worth, Frisco, Garland, Grand Prairie, Grapevine, Hurst-Euless-Bedford, Irving, Lewisville, McKinney, Plano, Richardson, The Colony, and surrounding areas.
In these areas, Entelic currently offers managed IT services, along with hourly IT services, cloud computing, VoIP phone, data backup and recovery, business software, software development and virtual CIO. They work with several leading technology services, including Microsoft, Cisco, Apple, Dell, WatchGuard Technologies, Comcast Business, ShoreTel, Lenovo, HP, SonicWALL, VMware, Vonage Business Solutions, and others.
These services empower small businesses to reduce company downtime, increase security against threats, provide helpdesk support, encrypt email, store data, along with other benefits. Meanwhile, their overall IT costs are cut and government regulation compliance becomes stronger. And, Entelic's managed technology services can help supplement or even replace internal IT departments, due to their vast technology resources and affordable costs.
About Entelic
Entelic is an Allen, Texas-based managed service provider [MSP] that offers IT support and business solutions to local businesses throughout the greater Dallas/Fort Worth area. Some of the company's most popular network solutions involve total managed services, hourly IT services, cloud computing, IT strategy, IT consulting, IT management, data backup, data recovery, server and network solutions, cabling, VoIP phone and virtual CIO. Entelic provides managed services for a variety of industries, including nonprofit, financial, medical, advertising, media, legal, real estate and construction. For more information about Entelic and its IT business solutions, visit the company on the web at entelic.com. To learn more now, call 844.368.3542. Also, to get the latest industry news and trends, go to entelic.com/blog/; and connect with us on LinkedIn at linkedin.com/company/entelic.