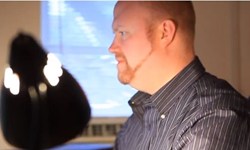 Their approach to SEO provides a result driven plan...that pinpoints and engages the right target market.
Seattle, WA (PRWEB) August 03, 2013
The Seattle internet marketing firm, Fannit.com, is excited to formally announce that they are providing Enterprise SEO services to companies with a budget over $5000 starting August 2013. Their Enterprise marketing solutions are being offered to U.S. based businesses who are seeking a competitive edge on the internet through higher search rankings.
Chief Executive Officer Keith Eneix says, "We are excited to see our business and customer base expand. As our team continues to grow, we have been able to meet the demands of several large corporations. We look forward to helping more companies reach their target market through Enterprise SEO services."
Their approach to SEO provides a result driven plan that helps businesses increase their reach through a carefully planned content strategy that will pinpoint and engage the right target audience. "Our services are accountable to conversion," says Keith Eneix, "We use analytics, phone, and form tracking to ensure that our clients are getting or moving towards a clearly established goal."
About Fannit.com
Fannit.com is a full service internet marketing agency that helps companies increase their online presence through engaging and well placed content. They service Seattle area and U.S. based companies for content development, SEO, PPC, E-mail, Press Release, and Website Funnel Optimization.
Fannit
2911 Hewitt Ave
Everett WA 98201
425-359-7989