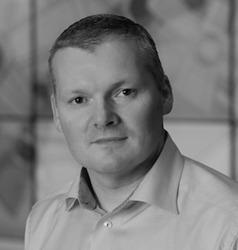 Capriza has already inked a partnership with the celebrated Lotus Formula 1 Team.
PALO ALTO, CA and LONDON (PRWEB) February 03, 2015
Capriza, a disruptive SaaS-based enterprise mobility platform vendor, announced today that it is expanding globally with the opening of a European headquarters based in London in response to strong international demand from a growing list of global customers. Part of Capriza's global expansion plans also includes the appointment of Russell Acton who joins the company as Vice President and General Manager, International. Russell will spearhead and oversee Capriza's new International Business Unit.
Capriza is experiencing unprecedented growth as it continues to strike a chord with industry-leading, blue chip companies spanning a broad range of industries – from financial services to professional services to technology and beyond. Its award-winning platform is the first and only one that can take existing business applications (e.g., SAP, Oracle, Salesforce, or Microsoft) in their current state and mobilize them — with zero APIs, zero coding, and zero integration. Capriza's breakthrough approach improves the cost equation around mobility by 80 percent and collapses the development timeline to mere days.
Capriza has already inked a partnership with the celebrated Lotus Formula 1 Team. Together they will collaborate on extending and simplifying Lotus F1's critical information systems to mobility enabling the Formula 1 the team to be more efficient and productive in their deployment of the E23 Hybrid in 2015.
"We're thrilled to have Russell join Capriza. He is a world-class executive who has blazed a trail helping companies successfully expand through hyper-growth stages and become dominant market leaders," stated Yuval Scarlat, Capriza's co-founder and CEO. "Russell's experience will identify and create new opportunities to harness Capriza's continued momentum and propel the company forward at a global level."
"I'm excited about continuing Capriza's momentum internationally. Today, employees demand simplicity in their work - from anywhere. Capriza can provide enterprises instant access to their information systems anytime, anywhere and simplify the consumption. This gives organizations an opportunity to gain a significant competitive advantage. Formalizing relationships with fast, dynamic, innovative companies, like Lotus F1, are very strategic for us, and we look forward to a successful partnership," said Russell Acton.
Over the last 25 years, Russell has held various senior leadership positions in high-tech industries. He brings a wealth of experience and knowledge in building high growth software businesses to Capriza. Previously, Russell was Vice President and General Manager of EMEA for Pivotal Software and held that role from its formation, navigating the company through its phase of rapid growth. He has built a solid track record of delivering success for VMware, Lombardi (acquired by IBM), IONA, Business Objects, PTC and Sun Microsystems.
About Capriza
Capriza fundamentally disrupts the speed and economics of taking existing business applications mobile. Capriza's award-winning, end-to-end enterprise mobility platform enables IT and lines of business to mobile-enable critical business workflows in a matter of days without the need to access source code, APIs, or integration. The solution is applicable for packaged applications such as SAP, Oracle, Salesforce as well as custom built solutions. Capriza extends the capability of these applications, in a simple, elegant way, onto any smartphone, tablet or desktop. Founded in 2011 by former executives of Mercury Interactive, Capriza is headquartered in Palo Alto, CA and funded by Andreessen Horowitz, CRV, Tenaya Capital, Harmony Partners and Allen & Company. For more information, visit http://www.capriza.com.
Editor's Note: (Artwork Available Upon Request)