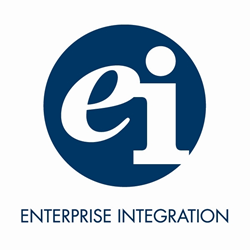 We wanted to increase the level of service provided to our customers by providing a service catalog, self-help and more options for engaging support, such as chat.
Washington, DC USA (PRWEB UK) 18 February 2015
Enterprise Integration (EI), a global Managed Service Provider, has entered into a partnership with leading IT Service Management (ITSM) provider, Axios Systems to implement the assyst platform across their client base. The deal will allow them to both increase internal efficiency and improve the level of service provided to their customers.
EI provide best in class solutions and partner with many Fortune 500 and mid-market companies across a range of industries, including logistics, finance, healthcare and manufacturing. They will replace their existing ITSM infrastructure comprised of both off the shelf and internally developed components.
EI previously used multiple disparate tools, which posed a number of challenges. Data exchanges and upkeep were problematic and it was difficult to provide a holistic view. Following a stringent RFP process, Axios's enterprise ITSM solution, assyst, was chosen for its flexible pricing model and ability to fully meet the needs of the organization. The collaboration with Axios will allow Enterprise Integration to roll out a fully comprehensive system incorporating all elements of ITSM. EI employees and clients will benefit from a more agile approach to working in complex infrastructures as well as an unparalleled visibility. assyst has a built-in, sophisticated workflow and reporting engine that will seamlessly integrate with EI's Service Delivery Intelligence™ tool suite and Digital Robotics Engine™ technology.
With assyst's powerful web portal, EI will be able to respond, resolve and verify much more quickly, and with less complexity, than ever before. EI's clients will also see immediate benefits in both service delivery and quality. A fully functional Request Portal will help remove the previously convoluted IT process of making requests, involving most everything from hardware, software, to new accounts and systems. The built-in Request Tracker will let EI's clients know the exact status of their request.
Kevin Batchelor, Chief Information Officer at Enterprise Integration, said, "We wanted to increase the level of service provided to our customers by providing a service catalog, self-help and more options for engaging support, such as chat. We also wanted to increase our internal efficiency. assyst will allow us to do this through its rich functionality. Features such as request management, seamless integration of incident, problem and change, the enhanced knowledge base, and a workflow engine capable of driving our automation will truly make a difference for us."
Using self-service technologies through assyst has proven success across the globe, and can provide potential savings of 92%. Axios customers have recently reported a customer satisfaction rise of more than an 80%; a 258% ROI over three years; and a 98% fall in email contacts which, importantly, leads to increased IT time to focus on other tasks and innovation.
Tasos Symeonides, CEO at Axios Systems, said, "We are delighted that Enterprise Integration chose assyst. assyst has unique capabilities that are specifically designed to support the needs of managed service providers and will help them to manage the complex business of supporting hundreds of customers and tens of thousands of end users – and their unique requirements. We look forward to supporting them on their journey with us for many years to come."
About Enterprise Integration
Enterprise Integration (EI) is a client-service driven managed service provider headquartered in Jacksonville, FL, delivering the promise of IT worldwide. EI offers proactive IT monitoring and management, managed outsourcing, security solutions and ITIL consulting. By focusing on innovative technologies that prevent IT problems, EI allows companies to focus on their core business goals. EI employs the industry's most experienced people who are further empowered by best practice methodologies and best of breed tools. To learn more, visit http://www.entint.com
About Axios Systems
For over 25 years, Axios Systems has been committed to delivering innovative IT Service Management (ITSM) solutions that help customers improve not only their infrastructure operations but also to enhance service delivery across business functions including HR, Facilities Management and Finance. Axios is recognized as a world leader by leading analysts and their global client base, with a 100% focus on service management technologies.
Axios's enterprise ITSM software, assyst, is purpose-built to transform IT departments into profitable business-focused customer service teams. assyst adds tangible value to each client's organization by building on the ITIL® framework to help solve their business challenges across the organization.
In 2014, assyst was accredited for all fifteen PinkVERIFY™ ITIL® processes. Axios Systems was the first technology vendor to achieve this within a single solution.
For more information, please visit our website at http://www.axiossystems.com
Press Contact: pr(at)axiossystems(dot)com