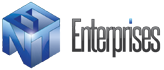 We're thrilled to be featured on Enterprises and to share our shipping solutions that help small to medium-sized businesses in Canada save time and money. -- Howard Kruger, President of Flagship™ Courier Solutions
Coral Springs, FL (PRWEB) December 03, 2014
The producers of Enterprises TV are pleased to announce that Flagship™ Courier Solutions will be featured in an upcoming segment as part of the show's "Canadian Industry" series.
Searching for the best courier rate, and selecting a reliable service with Canada's largest national couriers, is often a time consuming and frustrating process for small to medium-sized businesses. Whether it's an urgent document or a shipment of boxes, Flagship™ Courier Solutions helps small to medium-sized businesses save time and money on shipping.
Founded in 2005 by Howard Kruger, Flagship is one of Canada's leading online discount shipping companies. As an authorized reseller, Flagship works as an extension of the couriers themselves, offering benefits to both its clients and the couriers. Flagship's customers benefit from shipping discounts that are generally only offered to large volume shippers, while couriers are relieved of thousands of phone calls from the small businesses that may have issues or questions.
Using Flagship's proprietary SmartShip™ system, small to medium-sized businesses can instantly compare and shop discounted rates and services from Canada's leading couriers all in one spot. Should an issue occur with a shipment, Flagship works directly with the courier on the client's behalf to have the matter resolved. Flagship and its SmartShip™ system make the entire shipping process easy, enabling companies to focus on the critical operations of their business.
"Through our innovative SmartShip™ system and sound relationships with Canada's major couriers, we simplify the shipping process," said Kruger. "We're thrilled to be featured on Enterprises and to share our shipping solutions that help small to medium-sized businesses in Canada save time and money."
For more information about Flagship, visit http://www.flagshipcompany.com.
The program features interviews with CEOs and industry professionals from across North America and throughout the world. It specializes in creating intriguing stories including individual company profiles and features on important new advances in the world. Leaders of industry take time to share their success stories to inspire entrepreneurs and business people. The Enterprises TV show is a leader in quality, educational programming in North America.
Enterprises TV is broadcast in the U.S. and Canada through a combination of FOX and ABC Broadcast Stations, Discovery Channel Transponder©™, Regional News Networks, Business News Network Canada©™, FOX News Channel©™ and Bloomberg TV©™. It is headquartered in South Florida and films on location throughout the United States and around the globe. To learn more about the show and its host, please visit Facebook, Twitter, or Google+, or watch sample videos on YouTube.