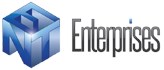 Denver is an internationally important city and we're pleased to be broadcast there.
Coral Springs, FL (PRWEB) January 13, 2014
The producers of Enterprises TV are pleased to announce air dates for Denver, Colorado. Telecommunications is big business in the "Mile High City", where several major cable and satellite corporations have offices. Denver's central geographic location in the Mountain Time Zone benefits the telecomm industry by permitting communication with both U.S. coasts, South America, Europe and Asia in the same business day. The city's one mile high elevation gives it the coveted 'one-bounce' real-time satellite uplink to six continents. The compelling cable television show, hosted by a celebrity-athlete, will air on ION KPXC-TV during the month of January.
The Enterprises TV show is an American television show hosted by celebrity athlete and television personality, Terry Bradshaw. It features interviews with CEOs and industry professionals from across North America and throughout the world. The show specializes in creating intriguing stories including individual company profiles and features on important new advances in the world. For all the latest, visit the program on YouTube.
The program will broadcast in the US and Canada through a combination of FOX and ABC Broadcast Stations, Discovery Channel Transponder©™, Regional News Networks, Business News Network Canada©™, FOX News Channel©™, and Bloomberg TV©™. The show is headquartered in South Florida and films on location throughout the United States and around the globe. Join Enterprises TV on Facebook, Twitter, and Google+ and join fans and the producers in interactive conversation.