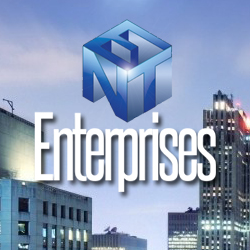 The Twin Cities have the second strongest economy in the Midwest.
Coral Springs, FL (PRWEB) March 31, 2015
Enterprises TV producers announce April air dates for the Minneapolis-St. Paul, Minnesota area. This part of the U.S. is often one of the coldest in the nation during the winter months. While the temperatures may fall, outdoor enthusiasts will still find plenty to do such as skating, sledding and skiing. The cities have excellent professional sports teams, a vibrant night life, and a colorful variety of places to eat, relax and explore. It is no wonder the Twin Cities have the second strongest economy in the Midwest. The exciting business program can be seen on KSTC-TV during the month of April.
The Enterprises TV show is hosted by one of television's most popular hosts and most successful entrepreneurs, Kevin Harrington. He has been welcomed into millions of homes around the world through his informative and entertaining programs on both syndicated and paid television.
Enterprises TV with Kevin Harrington is broadcast in the U.S. and Canada through a combination of FOX and ABC Broadcast Stations, Discovery Channel Transponder©™, Regional News Networks, Business News Network Canada©™, FOX News Channel©™ and Bloomberg TV©™. It is headquartered in South Florida and films on location throughout the United States and around the globe. To learn more about the show and its host, please visit Facebook, Twitter, or Google+, or watch sample videos on YouTube.