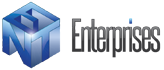 The world of business is so much better connected today than before.
Coral Springs, FL (PRWEB) May 06, 2014
The producers of Enterprises TV are excited to announce they are working on a segment focusing on doing business in a global economy. Leaders worldwide are developing better strategies and regulations which allow businesses to work with each other in order to raise revenue. Communication is open and free with Internet-based apps which allow consumers to talk directly with business owners thousands of miles away. The respectable cable television show will air on most regional and national cable television networks later this year.
The Enterprises TV show features interviews with CEOs and industry professionals from across North America and throughout the world. It specializes in creating fascinating stories including individual company profiles and features on important new advances in the world. Leaders of industry take time to share their success stories to inspire entrepreneurs and business people. The show is a leader in quality, educational programming in North America.
The program is broadcast in the U.S. and Canada through a combination of FOX and ABC Broadcast Stations, Discovery Channel Transponder©™, Regional News Networks, Business News Network Canada©™, FOX News Channel©™ and Bloomberg TV©™. Enterprises is headquartered in South Florida and films on location throughout the United States and around the globe. To learn more about Enterprises and its host, please visit Facebook, Twitter, or Google+, or watch sample videos on YouTube.