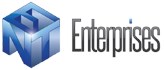 We are excited to focus on family wellness, an important topic that affects so many people across the globe.
Coral Springs, FL (PRWEB) December 10, 2013
The right direction in life for every family member begins at home. Statistics show that families who eat together, support each other, and play together have fewer overall health problems. Families can work on their wellness goals together by creating a plan – a road map of sorts – to keep the entire family on a path toward leading a healthy lifestyle. From arranging recreational activities, to proper nutrition and exercise programs, families can achieve complete wellness and have a great time while getting fit. Families can enjoy nature walks, bicycling, swimming, or soccer. Nutrition can be made fun by family cooking nights, where each member plays a part in preparing a delicious, healthy meal.
There's a wealth of companies, services, tools, and technologies designed to keep all members of the family healthy and well-informed. The show will feature innovative concepts and ideas, unique gadgets, and savvy solutions to help families achieve optimal wellness goals. Many of the upcoming Enterprises TV show topics can be viewed on the show website.
Enterprises TV is an American television show hosted by celebrity athlete and television personality, Terry Bradshaw. The show features interviews with CEOs and industry professionals from across North America and throughout the world. Enterprises TV specializes in creating intriguing stories including individual company profiles and features on important new advances.
The program will broadcast in the U.S. and Canada through a combination of FOX and ABC Broadcast Stations, Discovery Channel Transponder©™, Regional News Networks, Business News Network Canada©™, FOX News Channel©™ and Bloomberg TV©™. The show is headquartered in South Florida and films on location throughout the United States and around the globe. Join Enterprises TV on Facebook, Twitter, Google+ or visit the website at http://www.enterprisestv.com for more information.