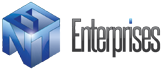 We are thrilled to be featured on Enterprises, as we play a significant role supporting the agricultural industry. -Jodi Pries, Owner and Partner, AgVisory
Coral Springs, FL (PRWEB) August 05, 2014
The producers of Enterprises TV are pleased to announce that AgVisory will be featured in an upcoming segment on "Key Services and Solutions Optimizing the Agriculture Industry" as part of the show's "American Industry" series.
Approximately two-point-one million farms line America's rural landscape today. More than just corn and cows, however, the agricultural industry is unique and complex. Navigating all areas of this ever-evolving industry requires in-depth knowledge and extensive experience.
Founded in 2012 by Richard Gilmore and Jodi Pries, AgVisory is a multifaceted company that provides a range of services to support today's agricultural sector. The company provides valuation, review and audit, and consulting services. It's one of the few valuation companies that work all over the U.S.
"Agriculture is a broad industry with many different types of crops and livestock, and the sizes of operations can range from an acre to thousands of acres," said AgVisory Owner and Partner, Richard Gilmore. "There is no one-size-fits-all model or solution. We are able to provide a multitude of services to help clients develop their businesses."
"We are thrilled to be featured on Enterprises," said Jodi Pries, Owner and Partner of AgVisory. "We play a significant role supporting the industry, thus enabling those in the agribusiness to continue meeting growing global food demands."
The Enterprises television segment will educate viewers about today's agricultural industry, and will feature the innovative services AgVisory provides to support those in the agribusiness. For more information about AgVisory, please visit http://www.ag-visory.com.
Enterprises TV is an American television show hosted by celebrity athlete and television personality, Terry Bradshaw. The Enterprises TV show features interviews with CEOs and industry professionals from across North America and throughout the world. The program is broadcast in the U.S. and Canada through a combination of FOX and ABC Broadcast Stations, Discovery Channel Transponder©™, Regional News Networks, Business News Network Canada©™, FOX News Channel©™ and Bloomberg TV©™. The show is headquartered in South Florida and films on location throughout the United States and around the globe. Join the show on Facebook, Twitter, Google+ or visit the website at http://www.enterprisestv.com for more information.