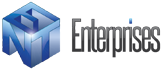 The segment educates viewers on the critical need for air-intake shutdown systems.
Coral Springs, FL (PRWEB) May 08, 2014
The producers of Enterprises TV are pleased to announce that Diesel Tech Industries will be featured in an upcoming segment on as part of the show's "Canadian Industry" series.
Diesel engines power many vehicles and equipment today. A critical component to societies around the world, the diesel engine operates by the combustion of controlled fuel fed into the engine to govern the speed. While they're known for being rugged and durable, the nature of how the diesel engine works can cause great harm when airborne hydrocarbons are present. In the presence of airborne hydrocarbons, such as those caused by a fuel spill, a running diesel engine will rapidly enter into a "runaway state" by ingesting hydrocarbon vapors. Even if the internal fuel is turned off by the ignition switch, the engine stays running because of the external fuel source. If not stopped immediately, an engine in a "runaway state" can become a dangerous source for the ignition of a fire or explosion. Air-intake shutdown systems are essential to preventing catastrophic events from happening.
Canada-based Diesel Tech Industries (DTI) is a leading developer and manufacturer of an innovative positive air shutdown system, known as the Guardian Safety System. DTI's Guardian Safety System provides a safe, practical, and effective way of shutting down a diesel engine in a "runaway" state. The system is designed so that the valve will not close unless users want their engines to shut down, whether it is by dash control in the cab, preset RPM shutdown, key fob, or remotely with GPS capability. Equipped with "Intel-a-Valve Technology™", the valve unit controller lets the user know the status of the valve through the LED light display and constantly monitors the status of the valve for any faults. This ensures a failure-free performance and makes the DTI Guardian Safety System the only shutdown valve of its kind on the market today.
The Enterprises TV show segment educates viewers on the critical need for air-intake shutdown systems and features the DTI Guardian Safety System. For more information about Diesel Tech Industries, please visit http://www.dtiguardian.com.
Enterprises combs the nation and the globe to bring viewers fascinating stories and firsthand insights from entrepreneurs and leaders within various industries. Hosted by Terry Bradshaw, the television show educates viewers on a wide-variety of emerging concepts, suitable for families, businesses, lifestyles, and financial futures. Enterprises airs nationally and regionally on many popular television networks. For more information, please visit http://www.enterprisestv.com.