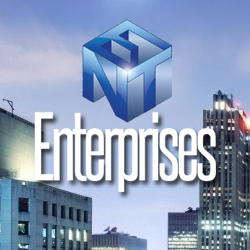 Good indoor air quality is vital to everyone's health.
Coral Springs, FL (PRWEB) June 03, 2015
Summer is nearly here and with it comes the air conditioners working overtime to keep things cool. The Enterprises TV show will soon present a segment on indoor air quality. It will highlight how consumers can keep these necessary appliances working well through the dog days of summer. Good indoor air quality is essential to everyone. The show will also review the many different types of environmentally-friendly and energy-efficient units being sold today for both residential and business needs. It airs soon on most regional cable television networks in the United States.
The Enterprises TV show is hosted by one of television's most popular hosts and most successful entrepreneurs, Kevin Harrington. He has been welcomed into millions of homes around the world through his informative and entertaining programs on both syndicated and paid television.
Enterprises TV with Kevin Harrington is broadcast in the U.S. and Canada through a combination of FOX and ABC Broadcast Stations, Discovery Channel Transponder©™, Regional News Networks, Business News Network Canada©™, FOX News Channel©™ and Bloomberg TV©™. It is headquartered in South Florida, and films on location throughout the United States and around the globe. Anthony DiMeglio, Producer. To learn more about the show and its host, please visit Facebook, Twitter, or Google+, or watch sample videos on YouTube.