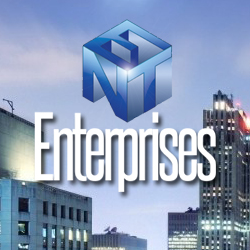 Enterprises TV examines several industries in this provocative segment.
Coral Springs, FL (PRWEB) February 24, 2016
Enterprises TV producers are pleased to announce a segment focusing on industry in America. The progressive cable program takes the viewer on a behind the scenes tour of American businesses and industries. It will feature interviews with subject matter experts from several fields, such as those in high tech, construction and finance. Viewers get a chance to learn which companies are the fastest growing, and which ones have what it takes to last into the future. Producers go inside the employment, ship building, and welding industries as well as many other highly successful businesses. It airs regionally and nationally across the country on a variety of cable television networks.
The Enterprises TV show is hosted by one of television's most popular hosts and most successful entrepreneurs, Kevin Harrington. He has been welcomed into millions of homes around the world through his informative and entertaining programs on both syndicated and paid television.
Enterprises TV with Kevin Harrington is broadcast in the U.S. and Canada through a combination of FOX and ABC Broadcast Stations, Discovery Channel Transponder©™, Regional News Networks, Business News Network Canada©™, FOX News Channel©™ and Bloomberg TV©™. It is headquartered in South Florida and films on location throughout the United States and around the globe. The program is produced by Anthony DiMellio, Angelo Ferraro, and Melissa Leibowitz. To learn more about the show and its host, please visit it on Facebook, Twitter, or Google+, or watch sample videos on YouTube.