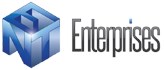 Health studies have provided proof that living an active lifestyle is beneficial to living a longer life.
Coral Springs, FL (PRWEB) January 02, 2014
The producers of Enterprises TV are pleased to announce they are working on a series about the benefits of having an active lifestyle. The show will introduce viewers to the newest trends in health, fitness and wellness. It will feature experts in the active living field who will inform and educate the audience on activities geared toward the young and old. The enlightening series will offer valuable and useful tips for making the change to an active lifestyle as effortless as possible. The show, hosted by an American celebrity-athlete, will air on most regional and national cable television networks this spring.
The Enterprises TV show is an American television show hosted by celebrity athlete and television personality, Terry Bradshaw. It features interviews with CEOs and industry professionals from across North America and throughout the world. The show specializes in creating intriguing stories including individual company profiles and features on important new advances in the world. For all the latest, visit the program on YouTube.
The program will broadcast in the US and Canada through a combination of FOX and ABC Broadcast Stations, Discovery Channel Transponder©™, Regional News Networks, Business News Network Canada©™, FOX News Channel©™, and Bloomberg TV©™. The show is headquartered in South Florida and films on location throughout the United States and around the globe. Join Enterprises TV on Facebook, Twitter, and Google+ and join fans and the producers in interactive conversation.