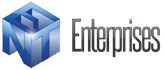 Today's business traveler has many services and options in which to choose for corporate-related travel.
Coral Springs, FL (PRWEB) December 13, 2013
The producers of Enterprises TV are proud to announce an upcoming corporate travel segment. Featured guests on the show will share information for viewers who travel. They will share tips for frequent business travelers including suggestions to make their experience more comfortable. Experts will discuss the benefits of picking one hotel chain (upscale if possible) for all trips, the downside to taking red-eye flights, and how to avoid travel fatigue. This interesting and informative segment will air on most cable networks this spring.
The Enterprises TV show is an American television show hosted by celebrity athlete and television personality, Terry Bradshaw. The show features interviews with CEOs and industry professionals from across North America and throughout the world. The program specializes in creating intriguing stories including individual company profiles and features on important new advances.
The program will broadcast in the U.S. and Canada through a combination of FOX and ABC Broadcast Stations, Discovery Channel Transponder©™, Regional News Networks, Business News Network Canada©™, FOX News Channel©™ and Bloomberg TV©™. The show is headquartered in South Florida and films on location throughout the United States and around the globe. Join Enterprises TV on Facebook, Twitter, Google+ or visit the website at http://www.enterprisestv.com for more information.