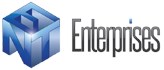 Our aim is to arm viewers with the knowledge and motivation they need to make the kind of choices that lead to a healthier life.
Coral Springs, FL (PRWEB) December 25, 2013
The producers of Enterprises TV are proud to announce the launch of a new series "Healthier Living through Healthier Choices".
Without question, living a longer, healthier life is on all our minds these days. With countless gyms springing up across the country, an influx of health food stores and restaurants, and the onslaught of fad diets and exercise equipment, it's no wonder we're so obsessed with healthier living. Combined with the recent explosion in obesity, many are learning that being overweight not only leads to diseases like diabetes and sleep apnea, it can be deadly. The series will air this spring on most cable television networks.
Enterprises TV is an American television show hosted by celebrity athlete and television personality, Terry Bradshaw. It features interviews with CEOs and industry professionals from across North America and throughout the world. The show specializes in creating intriguing stories including individual company profiles and features on important new advances in the world.
The program will broadcast in the US and Canada through a combination of FOX and ABC Broadcast Stations, Discovery Channel Transponder©™, Regional News Networks, Business News Network Canada©™, FOX News Channel©™, and Bloomberg TV©™. The show is headquartered in South Florida and films on location throughout the United States and around the globe. Join Enterprises TV on Facebook, Twitter, Google+, or visit the website at http://www.enterprisestv.com for more information.