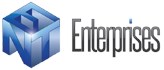 Indoor air quality is a significant concern. There are many sources of indoor air pollutants.
Coral Springs, FL (PRWEB) December 22, 2013
The producers of Enterprises TV are proud to announce the launch of a new series, "Indoor Air Quality." Indoor air quality is a major concern to many, including businesses, building managers, tenants, and employees. Most Americans spend up to 90% of their time indoors and many spend most of their working hours in an office environment. The air quality of the indoor environment can impact the health, comfort, well being, and productivity of building occupants.
Several studies by the EPA, states, and independent scientific panels have consistently ranked indoor air pollution as an important environmental health problem. There are many factors that can affect indoor air quality, including the building location, building design, building systems design and maintenance, ventilation, building materials, building furnishings, and occupant activities.
Enterprises is an American television show hosted by celebrity athlete and television personality, Terry Bradshaw. It features interviews with CEOs and industry professionals from across North America and throughout the world. The show specializes in creating intriguing stories including individual company profiles and features on important new advances in the world.
The program is broadcast in the U.S. and Canada through a combination of FOX and ABC Broadcast Stations, FOX Business Network®™, Discovery Channel Transponder®™, Regional News Networks, Business News Network Canada®™, FOX News Channel© and Bloomberg TV®. The show is headquartered in South Florida and films on location throughout the United States and around the globe. Join Enterprises on Facebook, Twitter, Google+ or visit the website at http://www.enterprisestv.com for more information.