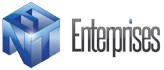 IT and enterprise-wide solutions enable organizations to operate more effectively and efficiently, leading to better decision-making and superior results.
Coral Springs, FL (PRWEB) December 24, 2013
The producers of Enterprises TV are proud to announce the launch of a new series, "Information Technology and Enterprises Solutions". Corporations often use dozens of computer applications and hundreds of spreadsheets to manage complex processes and data. Traditionally, these systems are isolated or connected with complex, custom-designed interfaces. This makes it difficult for critical data to be used effectively and shared across the organization.
From front office functions to back office operations, information technology and enterprise software solutions enable corporations to connect every part of their enterprise. Data is stored in a centralized location, and multiple users can access the system simultaneously. Enterprise level software aims to improve productivity and efficiency by providing business logic and workflow functionality. These solutions help organizations to minimize operational costs and comply with ever-changing regulations.
Enterprises is an American television show hosted by celebrity athlete and television personality, Terry Bradshaw. It features interviews with CEOs and industry professionals from across North America and throughout the world. The show specializes in creating intriguing stories including individual company profiles and features on important new advances in the world.
The program will broadcast in the U.S. and Canada through a combination of FOX and ABC Broadcast Stations, Discovery Channel Transponder©™, Regional News Networks, Business News Network Canada©™, FOX News Channel©™ and Bloomberg TV©™. The show is headquartered in South Florida and films on location throughout the United States and around the globe. Join Enterprises on Facebook, Twitter, Google+ or visit the website at http://www.enterprisestv.com for more information.