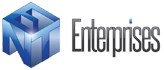 Every day we discover new things we can recycle, new ways we can reuse, and old parts we can renew.
Coral Springs, FL (PRWEB) January 03, 2014
The producers of Enterprises TV are proud to announce the launch of a new series Recycle, Reuse, Reduce.
Garbage is a relatively new concept to man. At one time, every last element, component, and material was carefully safeguarded and preserved for as many future uses as possible. As new materials such as metals and plastics were introduced, disposal became an issue. The problem intensified with the explosive growth in population, and equally explosive rate of technological development. As we found ourselves entrenched in trash, with fewer and fewer resources, we soon realized it was time to reclaim the basic principles of our ancestors: recycle, reuse, reduce.
The Enterprises TV show is an American television show hosted by celebrity athlete and television personality, Terry Bradshaw. It features interviews with CEOs and industry professionals from across North America and throughout the world. The show specializes in creating intriguing stories including individual company profiles and features on important new advances in the world. For all the latest, visit Enterprises TV on Facebook.
The program will broadcast in the US and Canada through a combination of FOX and ABC Broadcast Stations, Discovery Channel Transponder©™, Regional News Networks, Business News Network Canada©™, FOX News Channel©™, and Bloomberg TV©™. The show is headquartered in South Florida and films on location throughout the United States and around the globe. Join Enterprises TV on Facebook, Twitter, Google+, or visit the website at http://www.enterprisestv.com for more information.