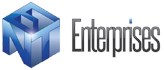 Safety is important across all industries, and the energy sector, in particular, where the impacts of events can be catastrophic.
Coral Springs, TV (PRWEB) December 17, 2013
The producers of Enterprises TV are proud to announce the launch of a new energy series, "Safety Solutions". Every day, energy is harnessed and used to support modern life.
Whether it's traditional oil and gas operations or the alternative energy sector, safety is a top priority. There are many hazards today that can damage the environment or plant assets, as well as cause injury or death to employees and the general public. Proper education and training on safety policies are critical. Maintaining compliance and implementing the utmost in safety measures help to ensure the well-being of employees, customers, the public, and the environment.
The Enterprises TV show explores common safety issues, risk mitigation strategies, and best practices designed to maximize safety in the energy industry. The program will feature companies, technologies, and services providing solutions that help to reduce the risk of catastrophic events. For all the latest, be sure to visit Enterprises on Facebook.
Enterprises TV is an American television show hosted by celebrity athlete and television personality, Terry Bradshaw. The program features interviews with CEOs and industry professionals from across North America and throughout the world. The show specializes in creating intriguing stories including individual company profiles and features on important new advances in the world.
The show will broadcast in the U.S. and Canada through a combination of FOX and ABC Broadcast Stations, Discovery Channel Transponder©™, Regional News Networks, Business News Network Canada©™, FOX News Channel©™ and Bloomberg TV©™. The show is headquartered in South Florida and films on location throughout the United States and around the globe. Join Enterprises TV on Facebook, Twitter, Google+ or visit the website at http://www.enterprisestv.com for more information.