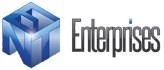 The ease of mobility when moving from patient to patient while updating key information is a major factor in the use of digital equipment. – Dr. Rob Marshall
Coral Springs, FL (PRWEB) January 23, 2015
Enterprises TV is set to air a segment about the best technology trends in the medical field. More healthcare offices, hospitals and urgent care centers are adopting tablets and other digital devices to keep and maintain patient information. Four out of five doctors report using smart phones and other such equipment in practices. "The ease of mobility when moving from patient to patient while updating key information is a major factor in the use of digital equipment in the exam room, emergency room and in private practices," said Dr. Rob Marshall, Enterprises TV producer. The segment will air soon on most cable television networks across the country.
The program features interviews with CEOs and industry professionals from across North America and throughout the world. It specializes in creating intriguing stories including individual company profiles and features on important new advances in the world. Leaders of industry take time to share their success stories to inspire entrepreneurs and business people. The Enterprises TV show is a leader in quality, educational programming in North America.
Enterprises TV is hosted by one of television's most popular hosts and most successful entrepreneurs, Kevin Harrington. The program is broadcast in the U.S. and Canada through a combination of FOX and ABC Broadcast Stations, Discovery Channel Transponder©™, Regional News Networks, Business News Network Canada©™, FOX News Channel©™ and Bloomberg TV©™. It is headquartered in South Florida and films on location throughout the United States and around the globe. To learn more about the show and its host, please visit Facebook, Twitter, or Google+, or watch sample videos on YouTube.