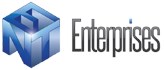 Farmers have always relied on tools, whether a shovel, a barrel, or a supercomputer.
Coral Springs, FL (PRWEB) January 25, 2014
The producers of Enterprises TV are proud to announce the launch of a new series "Agriculture – Tools & Technology Impacting Efficiencies & Outcomes". The thought of agriculture may conjure images of quaint farmers in overalls, planting seeds one a time by hand, but the truth is agriculture is a highly advanced and technological field. In order to be successful, today's farmers must be tech savvy, utilizing some of the latest tools and technology to harvest the land and continue feeding a growing population.
The Enterprises TV show is an American television program hosted by celebrity athlete and television personality, Terry Bradshaw. It features interviews with CEOs and industry professionals from across North America and throughout the world. The show specializes in creating intriguing stories including individual company profiles and features on important new advances in the world.
The program will broadcast in the US and Canada through a combination of FOX and ABC Broadcast Stations, Discovery Channel Transponder©™, Regional News Networks, Business News Network Canada©™, FOX News Channel©™, and Bloomberg TV©™. The show is headquartered in South Florida and films on location throughout the United States and around the globe. Join Enterprises TV on Facebook, Twitter, and Google+ to watch sample videos, engage with other fans on social media or get more information.