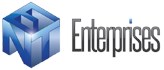 Viewers will be educated on hot topics like lean flow principles, outsourcing, and business consultation.
Coral Springs, FL (PRWEB) January 19, 2014
The producers of Enterprises TV are proud to announce the launch of a new series "Consulting & Outsourcing." The Great Recession wrought great havoc on American businesses, impacting employers as much as employees. According to the United States Small Business Administration, over half a million U.S. companies closed in 2010. Those who survived had to reassess their operational effectiveness, and with the help of consulting and outsourcing services, learn how to better manage expenses and resources.
The Enterprises TV show is an American television program hosted by celebrity athlete and television personality, Terry Bradshaw. It features interviews with CEOs and industry professionals from across North America and throughout the world. The show specializes in creating intriguing stories including individual company profiles and features on important new advances in the world.
The program will broadcast in the US and Canada through a combination of FOX and ABC Broadcast Stations, Discovery Channel Transponder©™, Regional News Networks, Business News Network Canada©™, FOX News Channel©™, and Bloomberg TV©™. The show is headquartered in South Florida and films on location throughout the United States and around the globe. Is a leader in quality television programming. Join Enterprises TV on Facebook, Twitter, and Google+ for interactive discussion and fun.