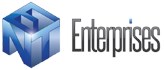 It's one of the most significant changes for business owners we've seen in information technology and payment methods.
Coral Springs, FL (PRWEB) January 15, 2014
Headquartered in Coral Springs, FL, the Enterprises TV show will tap into this newly evolving industry with subject matter experts as well as industry experts that can identify markets where this can evolve such as healthcare, technology, financial services, retail, and travel. "We feel this is the perfect time to explore all options surrounding digital currency. It's a breakthrough that is helping to engage more customers, make new markets and transform industries. We are looking at how it can make companies more effective. We feel that this is something our viewers want to see," said Vice President of Production, Jim Nicholas.
The program will explore the following topics in detail:

Payment convenience and bringing services to a broader market
The need for training
Enabling business owners to prepare data, utilize analytics and launch new initiatives more quickly
Cloud mining and customer psychology
"We are committed to providing our viewers across the country with the information they deserve. We always hope our viewers will gain the necessary facts needed to achieve their business visions and goals," said Jim Nicholas. "Companies are always looking for ways to serve their customers through technological advancement," expounds Doug Scott, President and CEO at Enterprises TV. For more information about the show, hosted by Terry Bradshaw, please visit it on Facebook, Google+ and Twitter.
About Bitcoin: Typical bitcoin users have been profiled as tech-savvy males, 25 to 40, with above-average income, commonly residing in the United States. Companies now adopting bitcoin use include: Zynga, OKCupid, Wordpress, Reddit, CORE New York and Overstock.com (expected to begin later this year). Benefits include mobile payments made easy, security with military-grade cryptography, fast international payments and low fees.