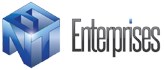 Including some aspects of a digital home can significantly reduce power consumption, giving you a return on investment for years to come.
Coral Springs, FL (PRWEB) January 21, 2014
The producers of Enterprises TV are proud to announce the launch of a new series "Digital Solutions". As technology continues to evolve in the home, digital solutions allow homeowners to stay updated on the latest innovations. The idea behind a digital home is to combine your home's technology with a focus on providing a safer, greener, and more convenient way of living that is specifically customized to your lifestyle. These services range from security and surveillance, to lighting control, to home automation.
The Enterprises TV show is an American television show hosted by celebrity athlete and television personality, Terry Bradshaw. It features interviews with CEOs and industry professionals from across North America and throughout the world. The show specializes in creating intriguing stories including individual company profiles and features on important new advances in the world.
The program will broadcast in the US and Canada through a combination of FOX and ABC Broadcast Stations, Discovery Channel Transponder©™, Regional News Networks, Business News Network Canada©™, FOX News Channel©™, and Bloomberg TV©™. The show is headquartered in South Florida and films on location throughout the United States and around the globe. Join Enterprises TV on Facebook, Twitter, and Google+ for lively conversation, contests and to get more information.