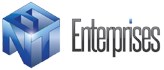 Not every job is a nine-to-five, and not every institution is a traditional university. These are the hidden gems of higher learning.
Coral Springs, FL (PRWEB) January 23, 2014
The producers of Enterprises TV are proud to announce a new series called "The Gems of Higher Learning". New industries are springing up almost every day, requiring increasingly skilled specialists and technicians with experience in a field that is itself still being established. Fortunately, there are also more educational opportunities than ever, allowing students to gain the expertise they need in an environment that works for them. Whether through a major university, local college, or online accreditation, there's something for everyone looking to expand their qualifications and advance their career. The series which will focus on the best small schools will air this spring on most cable television networks.
The Enterprises TV show is an American television show hosted by celebrity athlete and television personality, Terry Bradshaw. It features interviews with CEOs and industry professionals from across North America and throughout the world. The show specializes in creating intriguing stories including individual company profiles and features on important new advances in the world.
The program will broadcast in the US and Canada through a combination of FOX and ABC Broadcast Stations, Discovery Channel Transponder©™, Regional News Networks, Business News Network Canada©™, FOX News Channel©™, and Bloomberg TV©™. The show is headquartered in South Florida and films on location throughout the United States and around the globe. Join Enterprises TV on Facebook, Twitter, or Google+ for more information and to view sample videos.