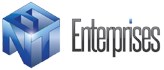 A single piece can make or break a room, which is why homeowners are constantly searching for ways to improve their feng shui.
Coral Springs, FL (PRWEB) January 29, 2014
The producers of Enterprises TV are proud to announce the launch of a new series "Excellence in Interior Design". Much like our clothes, jewelry and hairstyles, our home is a form of self-expression. It helps define us as we define it through a variety of colors, shapes, textures, and materials. Only in the home can you truly create your own world, whether you're searching for a futuristically chic and modern look, or prefer an old-fashioned, down-to-earth style of décor. The series, which covers the best of interior design and introduces the viewer to new trends in the world of home décor and furnishings, will air this spring on most cable television stations – regionally and nationally.
The Enterprises TV show is an American television program hosted by celebrity athlete and television personality, Terry Bradshaw. It features interviews with CEOs and industry professionals from across North America and throughout the world. The show specializes in creating intriguing stories including individual company profiles and features on important new advances in the world. It gives the viewer an inside look at how successful businesses operate. The program airs throughout North America on many popular national and cable television networks.
The program will broadcast in the US and Canada through a combination of FOX and ABC Broadcast Stations, Discovery Channel Transponder©™, Regional News Networks, Business News Network Canada©™, FOX News Channel©™, and Bloomberg TV©™. The show is headquartered in South Florida and films on location throughout the United States and around the globe. Join Enterprises TV on Facebook, Twitter, Google+.