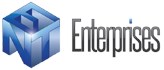 When it comes to any medical procedure, patients deserve to know what options they have.
Coral Springs, FL (PRWEB) January 14, 2014
The producers of Enterprises TV are proud to announce the launch of a new series "Developments in Medical Procedures." We may take it for granted, but medical procedures are more of an art form than an exact science. They're constantly evolving, changing, and being updated according to the latest science and research. Sometimes finding the right procedure can be a matter of life or death. When time of is the essence, having the right equipment and technology to treat an illness or disease is beyond imperative.
The Enterprises TV show is an American television show hosted by celebrity athlete and television personality, Terry Bradshaw. It features interviews with CEOs and industry professionals from across North America and throughout the world. The show specializes in creating intriguing stories including individual company profiles and features on important new advances in the world.
Enterprises TV will broadcast in the US and Canada through a combination of FOX and ABC Broadcast Stations, Discovery Channel Transponder©™, Regional News Networks, Business News Network Canada©™, FOX News Channel©™, and Bloomberg TV©™. The show is headquartered in South Florida and films on location throughout the United States and around the globe. Join Enterprises TV on Facebook, Twitter, Google+.