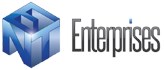 There's still plenty of room for new discoveries, technological innovations, and other sources of commerce to support the industry in the next century.
Coral Springs, FL (PRWEB) January 17, 2014
The producers of Enterprises TV are proud to announce the launch of a new series "Improving Oil & Gas Success". While the world slowly embraces more eco-friendly resources, the fact remains that oil and gas continue to be a major source of energy. Fossil fuels are still the most commonly used around the globe, from fueling freight and transportation, to powering homes and businesses. Unfortunately, many of the world's reserves have long been tapped dry, and finding new wells has become exponentially difficult as we fight to satisfy the planet's insatiable thirst for oil and gas.
The Enterprises TV show is an American television show hosted by celebrity athlete and television personality, Terry Bradshaw. It features interviews with CEOs and industry professionals from across North America and throughout the world. The show specializes in creating intriguing stories including individual company profiles and features on important new advances in the world.
The program will broadcast in the US and Canada through a combination of FOX and ABC Broadcast Stations, Discovery Channel Transponder©™, Regional News Networks, Business News Network Canada©™, FOX News Channel©™, and Bloomberg TV©™. The show is headquartered in South Florida and films on location throughout the United States and around the globe. Join Enterprises TV on Facebook, Twitter and Google+.