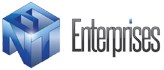 Explore with us what those around the world are doing to not just save some green, but save the planet by going green.
Coral Springs, FL (PRWEB) January 20, 2014
The producers of Enterprises TV are proud to announce the launch of a new series "Renewable Energy Solutions". For all the centuries man has spent excavating the deepest caverns of the world looking for precious fossil fuels, more plentiful resources were right under our noses the entire time. Sunlight, wind, rain, and geothermal heat are all abundant (if not endless) sources of energy that surround each and every one of us on a daily basis. As oil prices skyrocket beyond sight, and we begin to realize the devastating effects fossil fuels have on the environment, a widespread movement is emerging to harness those sources with technology. Now, businesses and homes are being retrofitted with solar panels, converting to vegetative roofs, having windmills built on their property, and much more.
The Enterprises TV show is an American television show hosted by celebrity athlete and television personality, Terry Bradshaw. It features interviews with CEOs and industry professionals from across North America and throughout the world. The show specializes in creating intriguing stories including individual company profiles and features on important new advances in the world.
The program will broadcast in the US and Canada through a combination of FOX and ABC Broadcast Stations, Discovery Channel Transponder©™, Regional News Networks, Business News Network Canada©™, FOX News Channel©™, and Bloomberg TV©™. The show is headquartered in South Florida and films on location throughout the United States and around the globe. Join Enterprises TV on Facebook, Twitter, and Google+ for more information and to engage in the interactive fun online.